Profile

We're all stories, in the end. Just make it a good one, eh? (Dr. Who)
Free Account
Created on 2013-01-02 19:18:10 (#1874089), last updated 2013-03-21 (235 weeks ago)
0 comments received, 0 comments posted
32 Journal Entries, 0 Tags, 0 Memories, 14 Icons

About
| | |
| --- | --- |
| Name: | Dietes Vegeta |
| Birthdate: | Jan 1 |
| | |
| | |

Mini Bio
"I have nothing to declare but my genius...and this knife."
I like long walks on the beach, cuddling up by the fireplace, and shouting profanities at strangers. I'm also an
INTP
.

About 3/4 of my posts are Friends-Only. I'll usually add people back if they friend me. I'll usually un-add people if they remove me. It is what it is. Axe murderers need not apply.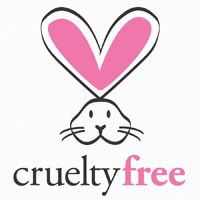 Connect
ambient music
,
animal rights
,
astronomy
,
atmospheric science
,
bon jovi
,
buddhism
,
cats
,
chai
,
cinematography
,
clove cigarettes
,
dashboard confessional
,
dolores cannon
,
don miguel ruiz
,
druidry
,
druids
,
evanescence
,
fighting the man
,
film
,
film production
,
forensic science
,
hockey
,
independent films
,
information society
,
insomnia
,
intervention on a&e
,
lewis black
,
los angeles
,
meditation
,
operatica
,
paganism
,
past life regression
,
past lives
,
philosophy
,
psychology
,
queer as folk
,
road trips
,
rocky horror picture show
,
self improvement
,
storm chasing
,
switchfoot
,
tao te ching
,
tattoo art
,
tattoos
,
thai food
,
the beatles
,
the cure
,
the doors
,
the human condition
,
the ramones
,
the rolling stones
,
thich nhat hanh
,
thrift stores
,
tim burton
,
toltec wisdom
,
watching you sleep
,
weather
,
werner herzog
,
whitley strieber
,
writing
,
yoga
,
you
,
ॐ

People
[View Entries]

[livejournal.com]
memyselfandi

Communities
[View entries]

Feeds
[View Entries]

Subscriptions (0)

Linking
To link to this user, copy this code:
On Dreamwidth:
Elsewhere: